Tom Sands ordered a new Super-Petrel and asked that it be delivered to Kalispell, Montana.  Looking for a grand adventure, I volunteered for the trip and training for Tom.  It turned out to be even more fun and rewarding than I imagined. Let me share the joy of ferrying a new Super Petrel LS.
Ormond Beach Florida to Kalispell is 1903 nautical.  I planned the route as straight as possible and relied on Tom's sage advice on negotiating the mountains between Billings and Kalispell.  Anticipating normal headwinds from the west, I estimated three full days of flying.  While the powerful and frugal Rotax 912iS could cruise 5 hours or so, for personal comfort I plan on legs around 3 hours.  It's always good to get out and stretch, relieve, and refuel.
Day 1
Departing KOMN noonish Friday, March 13th.  Pressing against a 35 kt (and later 44 kt) headwind, my first stop for the night was in LaGrange, Georgia.
Around 6 pm, about 15 miles from LaGrange, I radioed the FBO.  Good thing I did, as they were shutting down.  The kind man at the FBO stayed for my arrival, refueled the plane and upon hearing my morning departure was planned prior to their opening, provided a crew car for the night.
Day 2
I crossed the Mississippi River about 11:15 AM. Many years ago while assigned to Fort Leavenworth, Kansas (not as a prisoner!) I used to fly my family to Lake of the Ozarks for the weekend, so this was familiar territory.  Crossing the Missouri River near St. Joseph, Missouri I took another picture.  I spent that night in Lincoln, Nebraska. I'm sure glad the Super-Petrel and the Garmin G3X had a solid autopilot for this journey!
Day 3
The flight to Rapid City was uneventful except that the winds had picked up significantly. Flying the approach into Rapid City at the normal 68 mph, my ground speed was 32 mph.  I called Tom who advised that the weather was iffy and that I should plan on spending a couple of days in Rapid City.
Day 4
Weather the next morning was good between Rapid City and Billings, so I decided to fly there and make another weather decision.  Enroute, I was pleased to see Devils Tower in Wyoming.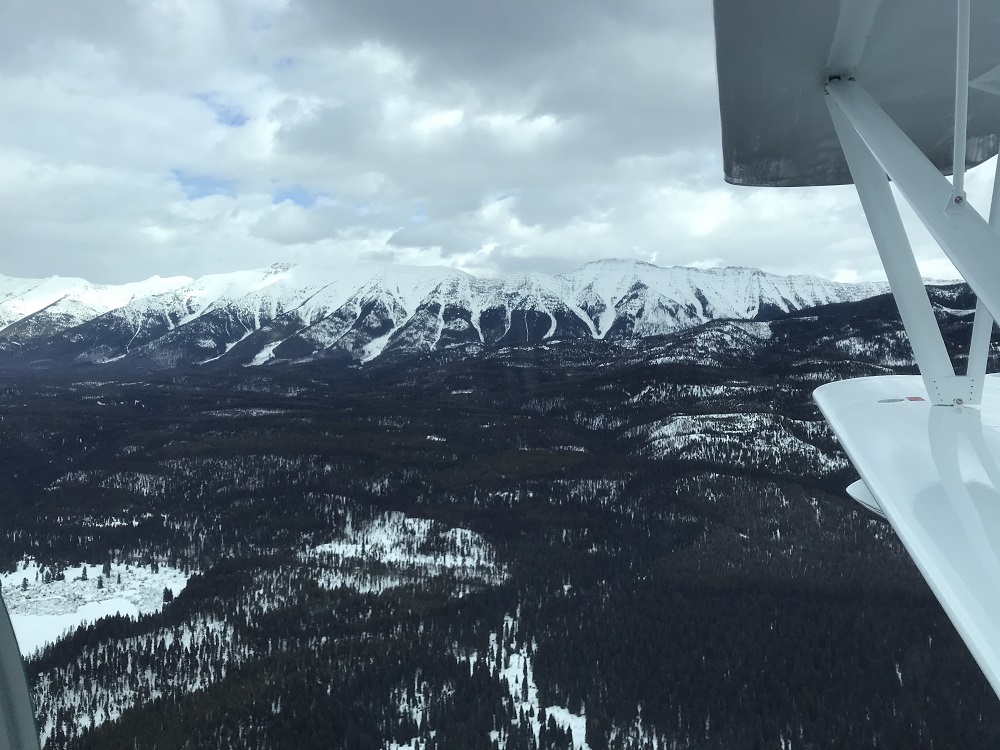 I had only seen it in photos and in the movie Close Encounters of the Third Kind. Once in Billings, I figured if I could get through the pass at Bozeman, the rest of the flight should be easy.
Leaving myself three "outs" I departed for Bozeman.  The only issue was ceiling, initially at 1200', so I easily followed I-90 through Bozeman Pass. Past the mountains west of Bozeman the ceilings raised to about 2000' so I continued along the valley up to Canyon Ferry Lake and then to Helena to refuel.  With clear blue skies, I gave Tom the news that I was departing for his place. Tom lives just outside the Class D airspace at Glacier Park International, where he has a paved runway.  I landed at "Sands International" before 5 pm.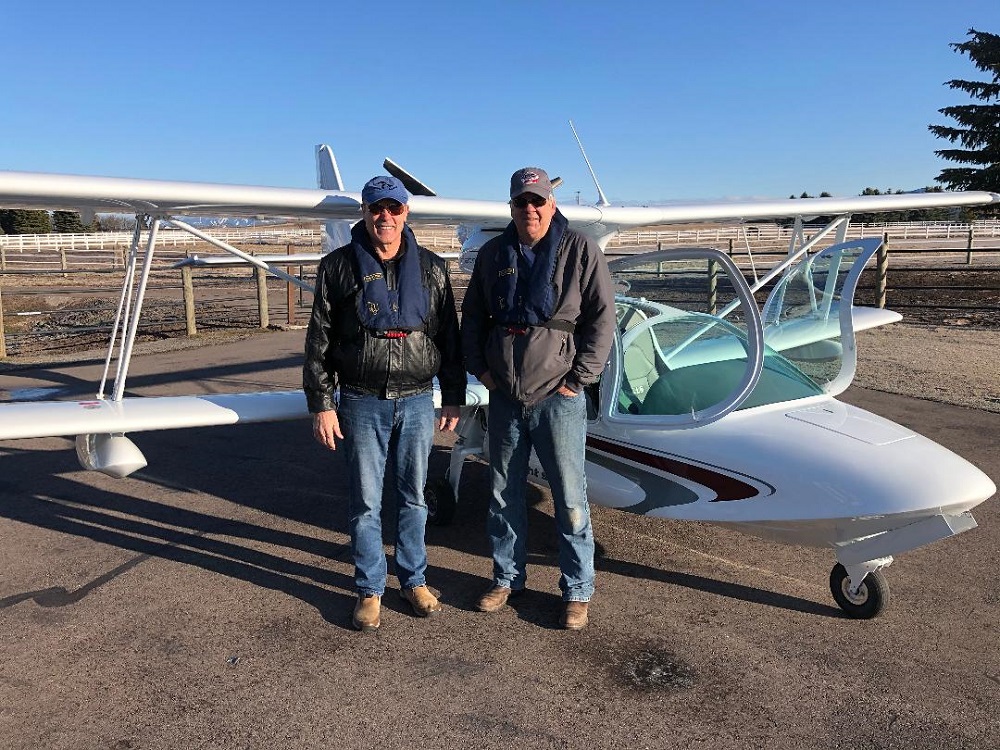 The next few days saw strong winds and snow squalls. We spent weather time in ground school, hangar flying and swapping lies. These are really fine folks!  Tom asked me to come back and complete the training when the weather (and now the Covid-19 pandemic) subsides.  All-in-all, this was a fun, long cross-country in an fast, safe and stylish amphibian Light Sport, and I'm very much looking forward to returning and flying with this terrific group of aviators.
And so ends my story of the joy of ferrying a new Super Petrel LS. Contact us to learn more.
Mike Pearson, President
Pearson Aviation, Inc.
SeaRey Owner
Super Petrel Factory Certified IP
The Joy Of Ferrying A New Super Petrel LS