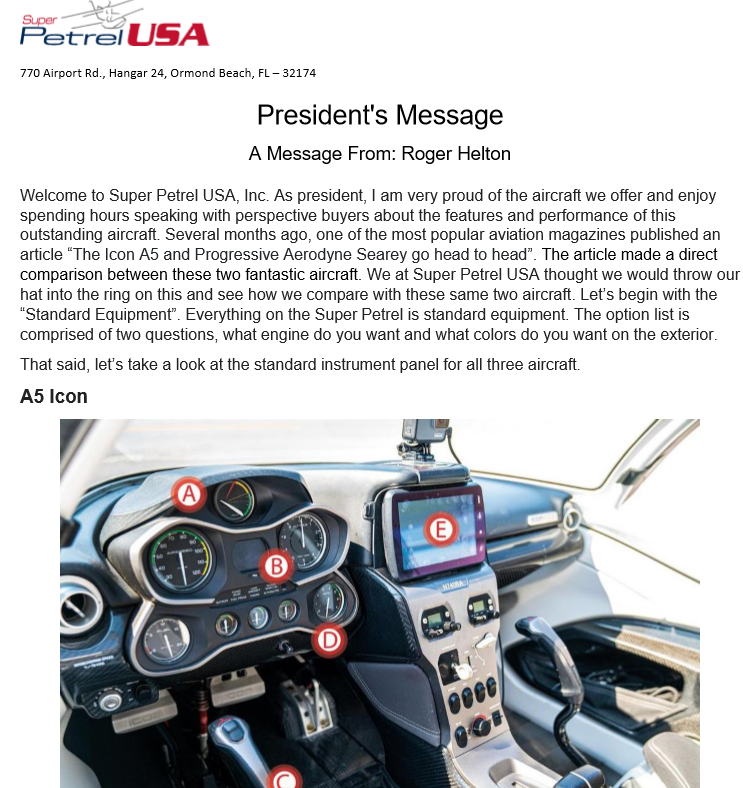 Letter From Super Petrel President
Check out the latest message from Roger Helton the President of Super Petrel USA, Inc.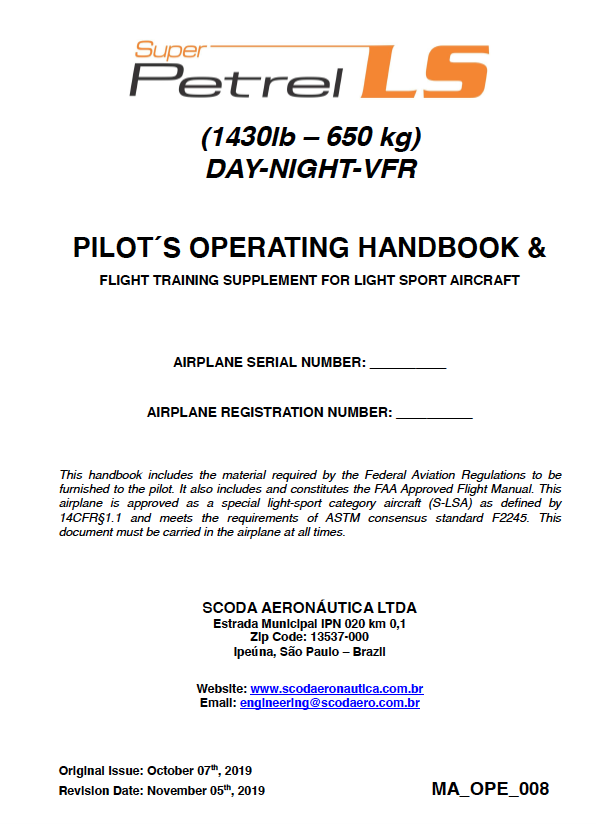 Super Petrel LS iS SPORT Pilot's Operating Handbook
FLIGHT TRAINING SUPPLEMENT FOR LIGHT SPORT AIRCRAFT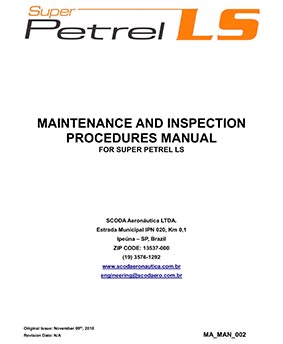 Maintenance And Inspection Procedures Manual
A manual to help with your Maintenance and Inspections.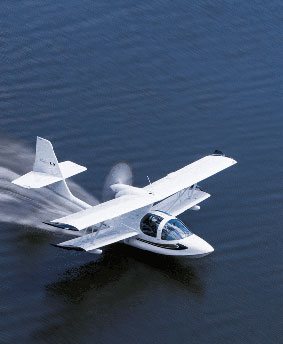 Pilot Report: Super Petrel LS
Available now, the Super Petrel is a unique biplane amphibious flying boat that was designed in 2001 and FAA-certified in 2014 as an S-LSA.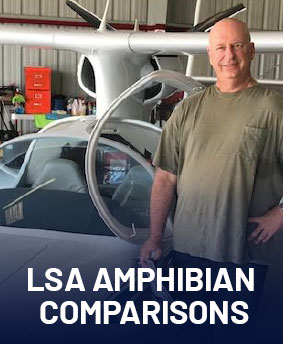 LSA AMPHIBIAN COMPARISONS
All of these aircraft have pluses and minuses and like all planes, each is a compromise in one form or the other.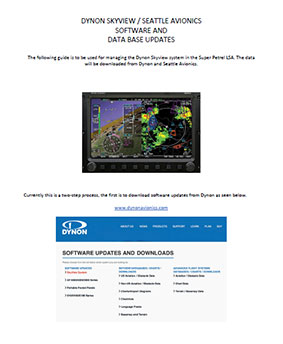 DYNON SKYVIEW DATA UPDATES
The following guide is to be used for managing the Dynon Skyview system in the Super Petrel LSA.