Our Chief Pilot, Shawn "Shevy" Shevalier, started his aviation career with a Private Pilot's license in 1986. He spent the next 20 years as an Army Warrant Officer, flying Attack helicopters in South Korea, Counter-Narcotics surveillance planes in South America, and capping-off his career flying VIP jets in Afghanistan.
Shevy left the military in 2001 with the intention to fly for an airline. Following the 9/11 attacks, he joined the ranks of the U.S. Customs Service, flying surveillance planes and helicopters in a law enforcement role. The call to the airlines was finally answered in 2014, and he now flies for Southwest Airlines and is based in Orlando.
Shevy has an Aviation Science degree from Everglades University, and is Certified Flight Instructor in Land Planes, Seaplanes, and Helicopters.
Throughout his career, he has been continuously active in General Aviation. These activities led to the discovery of the Super Petrel in 2016. While visiting the Sun-N-Fun show in Lakeland and wearing his ICON-A5 hat, he paid a visit to the Super Petrel USA booth. They first thought he was a spy. He actually was an A5 position holder at that time. Shortly thereafter, he joined the Super Petrel family and has been ever since.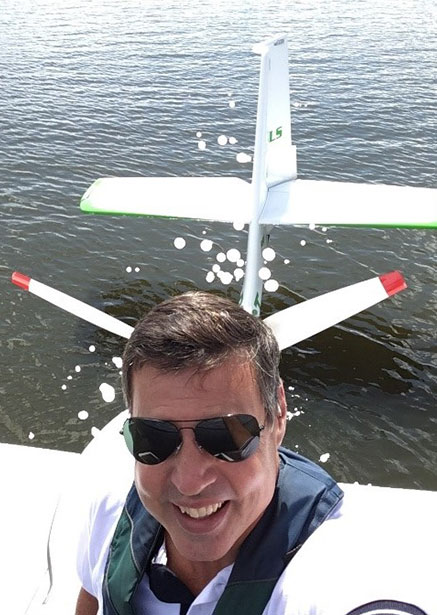 In His Own Words



"In my 12,000 hours of flying, the 700 hours flying the Super Petrel have been the most rewarding. I have had an occasion to fly one of the aircraft to a customer or airshow like Oshkosh's AirVenture. As I travel along, I find bodies of water that are just too inviting to pass up. This is the real fun and enjoyment of having a Super Petrel.  I truly enjoy sharing the sensation of water landings with our many potential customers and just watch them smile. It happens every time, the airplane sell itself."