Mike Pearson is the president of Pearson Aviation, Inc., Colonial Beach, Virginia.  He began his Super Petrel LS adventure when he approached Roger Helton at Oshkosh 2017, asking to become a factory authorized instructor.  He had 500+ hours of seaplane experience at that time, and now has 850+ hours.  Mike conducts factory authorized training in the Super Petrel, SeaRey, Icon A5, and AirCam.
His father, an L-4 pilot in WWII, had a Cessna 180 while Mike was growing up.  Attending Northwestern Michigan College pursuing a degree in Law Enforcement, Mike stopped by the aviation department to inquire about getting his private pilot certificate.  He reasoned that after graduating he would have neither the time nor money to learn to fly, but in college he had the time and could use educational loans to cover the costs.  He considers that a superb decision.
Mike had a career in the U.S. Army Military Police Corps, and a second career in the U.S. Department of Justice working in Immigration, U.S. Marshals, and Detention.  After retiring from "real work" in 2013, he focused his energy on three things: 1.  Goofing off with his family, 2. Traveling with his wife, and 3. Flying – both instructing and for fun.  If it's not one of those three he's not likely interested.
He decided to get his Airplane Single Engine Sea rating just for fun, "knowing" he'd never really use it.  Wrong!  He was bitten by the seaplane bug.  Every year he'd get re-currency in a straight float J3 or some other airplane.  Finally, in 2015 he bought a new SeaRey Elite, and began seaplane instructing.
Mike has over 4300 hrs PIC (850+ in seaplanes), and 1750+ instructing (500+ in seaplanes).  He has owned four planes, including a Cessna 210, Columbia 400, Cessna TTx, and a SeaRey Elite.  He holds an ATPs in Airplane Single and Multiengine Land and Sea and has flown 10 different seaplanes.  He is a Federal Aviation Administration Safety Team (FAASTeam) Leader, who conducts safety seminars for flight instructors and pilots, fostering continuing education in the general aviation community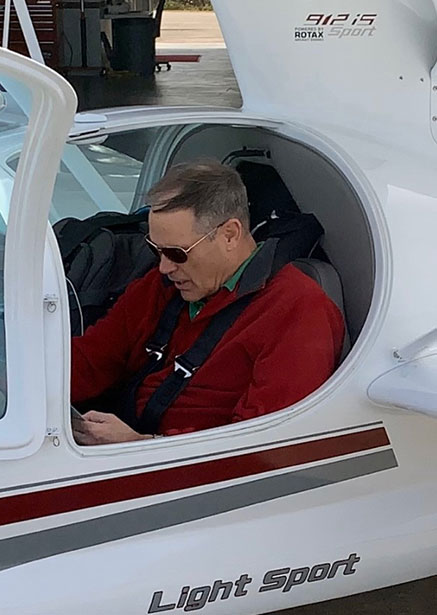 In His Own Words



"I love flying and teaching people how to fly safely. Every aircraft I've flown and rating I've received has taught me something new about aerodynamics and safe flight. Whether through flight instruction, FAASTeam programs or hangar flying, I love to learn and teach safe flying.